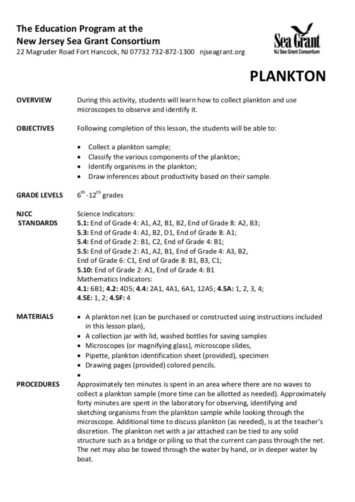 Activities:
Two ways to a create a simple plankton net from a pastic jar or bottle and a nylon stocking.
Materials:
Net 1: Wide mouth jar, nylon stocking, wire clothes hanger, lead, rubber bands, needle, string, rope, wire cutter, metal ring, thread.
Net 2: 2 liter soda bottle, nylon stocking, duct tape, scissors, collection jar.