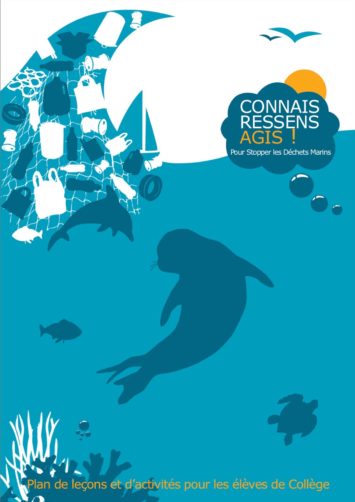 Déchets marins: À quel point sont-ils dangereux?
Target Group: Middle School
Language: French
Subject: Plastics & Trash
Ocean Literacy Principle: 6
Activities:
How are animals effected by marine litter in the ocean? Students discuss with each other in small groups how items like fishing nets can hurt a turtle or crab.
Materials:
Various marine debris items, printed worksheet or copy the worksheet on the blackboard.