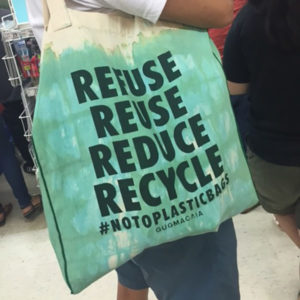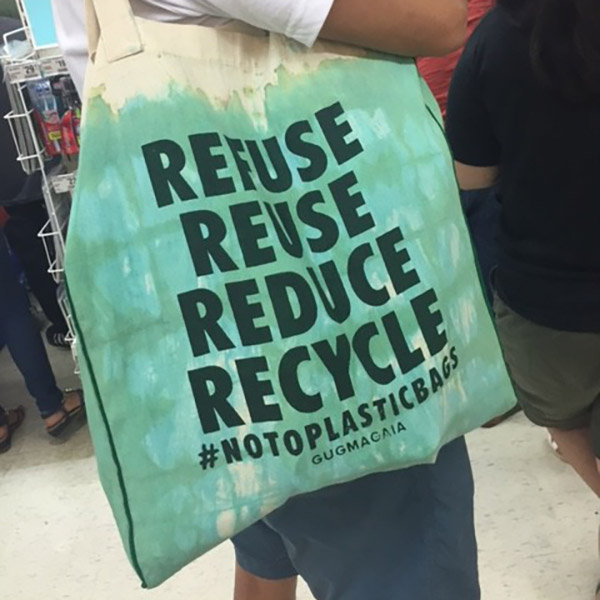 26 January 2017
Before we get too far into new projects and programs for 2017, we thought we should take a look at some of the positive highlights of 2016.
There was a lot of good news for the ocean in 2016.  There was progress on international policies, in technology tools, and conservation measures and communications.  Here are just a few of our favorites:
Protecting Species
CITES 
At the meeting of the Convention on International Trade in Endangered Species of Wild Fauna and Flora voted to protect three species of thresher sharks, silky sharks, and all nine species of devil rays. Their number have declined between 70 – 90% in recent decades.
Almost 100 million sharks are killed every year due to 1 billion US$ trade in shark fins.  The new action by CITES will now regulate about 20% of the sharks targeted by the fin trade, up from just 10%.
Thresher sharks are an iconic species for dive tourism.  They have a much greater value alive than dead.
Silky sharks are the second most common fin type found in the Hong Kong retail market that represents about 50% of the global shark fin trade.
Devil rays can grow up to five meters wide, weigh as much as a ton, and are harmless plankton-feeders. They swim slowly in groups, so they are very easy to catch. Their gill plates have become popular as "medicine" in China.
It is hoped that these measures, along with national and business policies, will be enough to help these species recover.
Bans by Commercial Shippers
HK Express became the first Chinese airline carrier to ban shipping of shark fins on their planes.  Cathay Pacific and Dragonair also implemented bans.  Mainland China's biggest shipping and logistics company, China Ocean Shipping Company (Cosco Shipping), pledged a total ban on shark fin transportation.  Progress is being made!
Bans on Single-Use Plastic Bags
Thanks to tremendous social media coverage from all corners of the world, people are becoming aware of the huge quantities of plastics being dumped into the ocean.  How much plastic? About 8,7 million metric ton – or 8,700,000,000 kg – or 19,180,218,360 lbs each year.  There is so much that still needs to be done, but here are a couple of victories from the past year:
Morocco – banned the use of single-use plastic bags.  More impressive, they banned the production of plastic bags!
France banned single-use plastic bags.  And they have just announced a ban on single-use plastic plates, cups, and cutlery to go into effect in 2020.
California, USA, voted for Proposition 67.  It is a state-wide ban on single-use plastic carry-out bags at grocery stores, retail stores with a pharmacy, convenience stores, food marts, and liquor stores.
Illegal, Unreported, & Underreported Fishing (IUUF)
 
The Port State Measures Agreement (PSMA) went into effect. It is a United Nations treaty designed to stop illegal fishing by strengthening inspections of foreign-flagged fishing vessels. Six countries – Dominica, Guinea-Bissau, Sudan, Thailand, Tonga and Vanuatu – ratified the treaty in 2016, bring the total to 29 plus the European Union.
These countries will all put stronger measures into place for inspections and actions to take on illegal cargos, the crews and the vessels.  IUUF includes operating without a license, falsifying documents, using banned gear, exceeding quotas, and fishing in marine protected areas.  These activities are especially prevalent in areas such as West Africa, Southeast Asia, South America and Antarctica where local authorities lack the resources to sufficiently patrol marine territories.
Government enforcement in Indonesia continued with the sinking of 60 illegal fishing boats on their Independence Day.  The government has been sending a strong message by seizing and sinking the boats, both Indonesian and other countries', caught fishing illegally.
Technology is helping raise awareness on IUUF.  Global Fishing Watch is a website that you can use to check commercial fishing boats live on the internet and see what boats are fishing in which territories.
Expanding Marine Protected Areas (MPAs)
According to MPAtlas, the Philippines has 1557 MPAs, more than any other country in Southeast Asia.  In 2016, they added 1,013,340 hectares covering both the coastal and offshore waters of Cagayancillo.  Plus, they added 80,000 hectares in Palawan.  Both were thanks to efforts by WWF and the Fondation Segré to change the way local communities view MPAs.
The Papahānaumokuākea Marine National Monument in Hawaii was expanded.  It is now the world's largest marine sanctuary.  It is a fully-protected conservation area covering 1,508,870 km2 (582,578 miles2), nearly the size of the Gulf of Mexico.
MPAs are zones of the ocean which are protected by law and often managed by local costal communities.  These zones protect marine life and biodiversity which helps rebuild local fish stocks, attract tourists, and improve local incomes.
Films and Videos
2016 seemed to have far more films, documentaries, and videos with ocean themes.  David Attenborough's "Great Barrier Reef" 3-film series and interactive website received much well-deserved attention.  But there were a large number of films – documentary and shorts – that helped to educate the general public and policy makers.
There was also the feature film "Finding Dory" which reached a large international audience with clear messages against marine animals in captivity and ocean debris.  Thanks to messages from the film and from conservation organizations on social media, there are not any confirmed reports of an increase in demand for blue tang in the aquarium trade.
"There are no walls in the ocean," Bailey, a beluga whale in captivity from Finding Dory. 
There are no walls – which is why MPAs work, and it is why acidification, pollution, and plastics are a problem for everyone.  And that is why we all have a lot of work in front of us for 2017!